Fainting During Pregnancy: When Should You Be Concerned?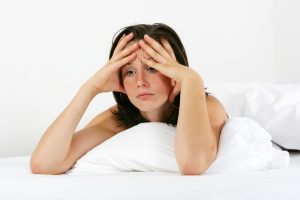 So many changes happen to your body when you're pregnant. After all, you have a tiny being growing inside you and you're providing it with the nourishment it needs to become a fully functioning human being. Supporting a growing fetus places stress on your body and can lead to new and unfamiliar symptoms. You might wonder whether these symptoms are normal or something to be concerned about. For example, fainting during pregnancy isn't uncommon but it can be frightening if it happens to you. What causes fainting during pregnancy?
Fainting During Pregnancy: What Causes It?
Fainting and feelings of lightheadedness are a distressing sensation, yet they're relatively common when you're pregnant. One reason you're more likely to feel faint or lightheaded is due to the hormonal changes taking place inside your body. When you're pregnant, hormones, like progesterone, rise to help support the growth of your baby.
Progesterone causes blood vessels to relax. In response, your blood pressure drops and you might feel faint or lightheaded if you get up too quickly or change positions suddenly. In some cases, you might actually faint. This happens when blood doesn't reach your brain quickly enough when you change positions suddenly.
Another time this can happen is when you're urinating or straining to have a bowel movement. As your pregnancy progresses, the growing uterus places pressure on blood vessels and may reduce the amount of blood reaching your brain when you change position. So, you can experience fainting anytime during pregnancy from the first trimester to the third.
Morning Sickness and Blood Sugar Issues
You might also feel lightheaded or faint if your blood sugar drops. This might happen if you haven't eaten in a while. If you're dealing with morning sickness, you may not be eating enough to keep your blood sugar up. Vomiting, due to morning sickness, can also cause feelings of faintness or actual fainting since you lose fluid when you throw up. Another way you can lose too much fluid and feel faint is if you're outdoors on a hot day and don't drink enough water.
If you're vomiting frequently due to morning sickness, you can become dehydrated quickly and lose electrolytes, like potassium and sodium, that causes you to feel faint. This is a dangerous situation and needs immediate evaluation. If you're vomiting and feel lightheaded or faint – see a doctor or go to the emergency room.
Fainting Can Have Other Causes as Well
If you faint, always let your doctor know right away. Although feeling faint during pregnancy is "normal" in many cases, you can feel faint or lightheaded for other reasons. For example, anemia, usually due to iron deficiency, can cause fatigue, lightheadedness, and feelings of faintness, as can problems with your thyroid gland. It's a good idea to get checked out if you actually faint to make sure you're healthy.
How to Lower Your Risk of Fainting
Here are some tips to lower your risk of fainting during pregnancy:
Eat small, frequent meals throughout the day to keep your blood sugar from dropping.
Carry a water bottle with you when you're outdoors in the heat and sip on it to stay hydrated. Drink a glass or two of water every hour when you're at home.
If you're lying down or sitting, get up slowly. No jumping up out of chairs or out of bed!
Avoid lying on your back during the third trimester as this places pressure on a major vein that carries blood back to your heart. Sleep on your side instead.
Avoid getting overheated. Dress lightly when you're outdoors and avoid taking hot showers or baths.
Avoid standing too long in one position. Keep your legs, especially on a hot day. You don't want blood to pool in your legs.
The Bottom Line
Feeling faint isn't uncommon when you're pregnant. Follow the tips above to help avoid the unpleasant sensation of feeling lightheaded or faint.
References:
Medscape Reference. "Syncope"
American Pregnancy Association. "Pregnancy and Dizziness"